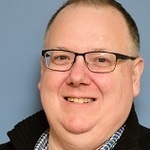 Clancy Kistler
Realtor
ABOUT ME
In his 6th year of helping buyers, sellers and renters of residential and commercial real estate, Clancy is no stranger to the Lehigh Valley.
He was born and raised here. He grew up in Lower Macungie, then moved to Whitehall and then East Allentown. He became a client of Grace Realty in 2004 for his move back to Whitehall. Grace Realty helped him coordinate sales of his home as well as his mother-in-law's home so that they could purchase a newly constructed home together.
This experience was handled seamlessly and stuck with Clancy for years. When the opportunity presented itself for a career change, Clancy realized that he wanted to help people in the manner he was helped – so he joined Grace Realty. Clancy is a rabid Eagles Fan, an avid bowler and is President of the Whitehall Ethics Board. He currently lives in Whitehall with his wife, Vicky.
"Plain or Fancy – List with Clancy!"